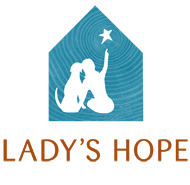 Sherman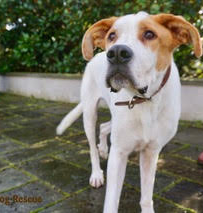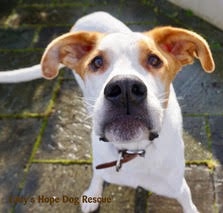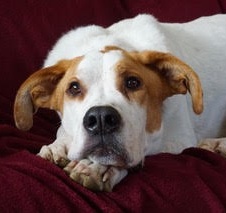 Meet Sherman!
This gentle giant has perfected the full-on-lean-into-you, and the Ill-try-to-sit-in-your-lap, he's SUPER sweet, happy, and goofy! His breed mix is unknown ~ could be a Great Dane / Pointer / St Bernard.... but we know he is adorable ~ no matter what his breed!
Sherman is 5.5 years old, 95-100# and an ABSOLUTE love bug. He is good with dogs and kids ~ older kids and chilled out dogs would be best. He loves his stuffed toys, but tennis balls are his favorite. He plays a great game of fetch ~ and yes he will bring the ball back! Sherman does not counter-surf or get on the furniture ~ we had to coax him up on the couch for the photoshoot. He walks well on a leash with his gentle-lead.
Sherman does have a medical issue ~ he has Addisons disease for which he takes daily and monthly meds. Because of this, he prefers a more laid back household, with not a lot of excitement or change, and appreciates a routine. He would also do best in a home without a lot of stairs.
This boy is super sweet, and we know whomever his next family will be, will realize just how lucky they are to have him!
We will be uploading a video soon!
Meantime, email us at info@ladys-hope.org if you'd like to learn more about Sherman!