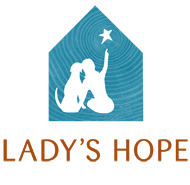 Our mission is to find loving and responsible permanent homes for unwanted, neglected and abused dogs. And, one-by-one, stop their suffering and reduce the number of dogs who will die needlessly every day due to lack of homes.
Every year approximately four million dogs die needlessly because there are not enough homes, foster homes, or enough space available. Lady's Hope Dog Rescue is a small, non-profit group dedicated to helping these dogs by providing temporary foster care until a permanent home can be found.
We are run entirely by volunteers and donations, we are not a shelter – we provide a loving foster home, positive training, socialization and support for our dogs until their forever homes are found.
We believe that all dogs deserve loving, safe and supportive homes, and that rescued dogs make the best family members!