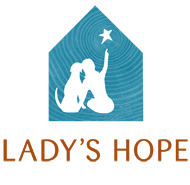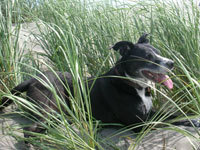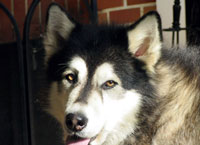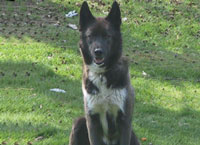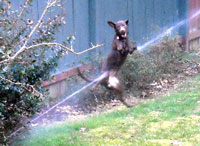 Foster homes are key to saving dog's lives. We are not a shelter, and having a network of responsible foster homes is the only way we can continue to save the lives of abandoned dogs.
By becoming a foster parent you give an unwanted dog hope, and you can see that hope in your foster dog's trusting eyes. Your rewards are endless as you watch him thrive. You provide a secure and loving home, a place to play and learn, a place of understanding, patience and positive training, a place to heal and overcome. Everything he needs to change his life from being homeless and unwanted, to being cherished in a forever home. Everything he may have never received, but so desperately wants, because you care – because you choose to become a foster parent. It is one of the most rewarding things you can do.
Homeless dogs range from sad, scared and traumatized, to well-adjusted, highly trained and goofy. They've been ignored, kenneled, neglected, chained, abused, never having had the ability to be a dog, or be happy. Or, they've simply just grown from cute little puppy into adult dog, and for that, they find themselves abandoned.
As a foster parent, you do all the things a dog owner would do, and in turn learn about the dog you're fostering. This helps in three ways:
You help potential adopters learn more about the dog – their personality and behavior, likes and dislikes, quirks and tricks, making it easier for the dog to
get adopted

Your foster dog has the opportunity to thrive, perhaps for the first time in his life, in your loving and secure home

You are rewarded with knowing you were instrumental in helping your foster dog find a forever home, where he will live out his life being loved and wanted
We dont chain/tether our foster dogs, they are not kept in dog runs, nor are they crated for extended periods of time, and they sleep in the house. They are considered part of your family!
Please consider opening your home to an unwanted dog – you will be making a
life-changing impact. In his life. And in yours.
Click here to contact us about fostering the next great dog -
your love is their second chance.