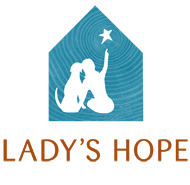 A message from our founder: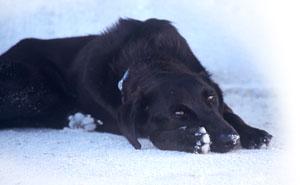 Lady was dumped on the island Caye Caulker during a raid on her human's boat. She was a big, beautiful, skinny, black dog, of unknown age and breed, with a heart as big as the coral reef that surrounds the Caye. In August 2003, I was able to take a once-in-a-lifetime trip to Caye Caulker. The first day I arrived, Lady found me. She followed me, walked with me everywhere, sat with me, slept on my porch, she chose to be at my side constantly.
Caye Caulker is a small island with many wonderful people – particularly a woman named Dawn. She ran a local dive shop, and cared for the homeless animals on the island using her own money to feed, worm and provide basic vet care. It is from Dawn, that I learned of Lady's history.
Inevitably, I had to leave the island, and leave Lady. I could not forget her, so I began to search for a way to get Lady to Seattle. But it would not happen. I learned that Lady was sick, too sick to be saved. Dawn helped Lady peacefully transition to her next life.
On that day, I made a promise to Lady. I promised her I would start a rescue in her name. In her honor. I could not save Lady – but I could save others – and so I did.
In August 2010, exactly seven years later, Lady's Hope Dog Rescue was registered in the State of Washington. I will continue to rescue – now, officially, in Lady's name. Her memory lives in each dog rescued and rehomed through Lady's Hope Dog Rescue.
Lady – beautiful, joyful, big, sweet, skinny, black dog… this is for you. I hope wherever you are, that you know… You are not, and will never be, forgotten.